Year 1
Yesterday we sorted and classified objects according to materials and their properties. We chose materials to make a home for a stick man thinking about their properties and we played a game at the end to end our science experiment.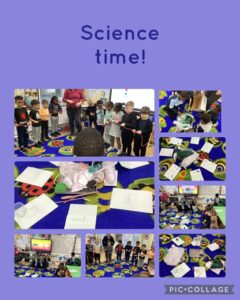 This week Year 1 have been looking at Judaism. Yesterday we looked at the story of Abraham and today we learned about the story of Moses. We spoke about how he saved the jews from the Pharoh by parting the sea. So, we decided to begin to make our own creation of this.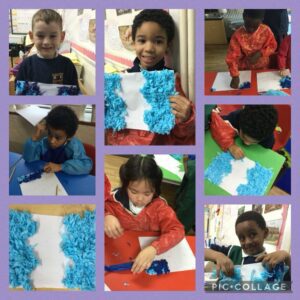 Year 1 exploring systematic number bonds using ten frames …. !!

Today in year 1, for Literacy we worked in pairs looking at our dictionaries. We sang the alphabet song to refresh our brains, then we put words in alphabetical order and we looked for them in our dictionaries and found their meanings.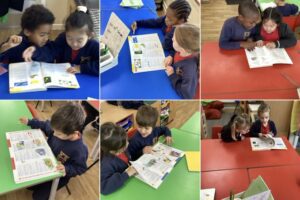 For Science on Wednesday Year 1 looked at their new topic different materials. They were able to group materials and objects.

Year 1 enjoyed their PSHE lesson discussing how to listen closely to build friendships by using their oracy skills . Then in P.E they all participated in team work games to build on their team building skills. Overall a lovely end to world mental health day !
Year 1 have been supporting World Mental Health Day by wearing Yellow, eating cakes and donating.
Year 1 used their communication skills in their P.E lesson today ! Team work !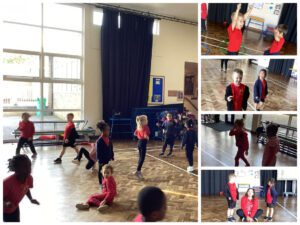 Year 1 has had a wonderful international day…. They especially enjoyed their shared breakfast this morning, talked about where them and their families come from and enjoyed colouring in our flags from our home countries too !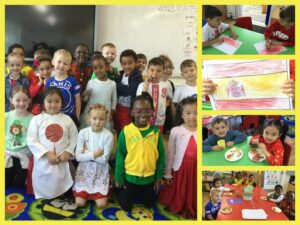 Year 1 enjoyed recognising what is an animal and labelling key features and identifying what group they belong to.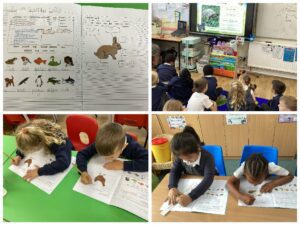 Year 1 enjoying their P.E session today using their team building skills !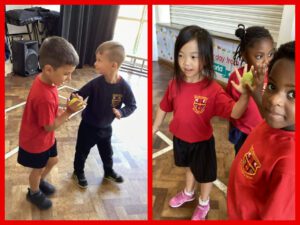 Year 1 had a lovely R.E session talking about ways our families show us love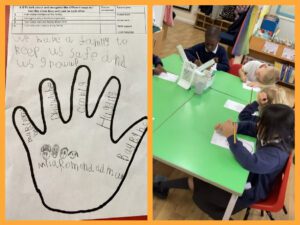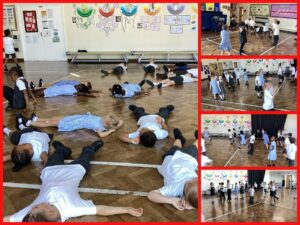 Year 1 enjoyed a lovely P.E lesson today…. playing the jelly bean game, pirate ship and the traffic light game. Year 1 used their listening skills to listen to instructions and follow them.
Year 1 had a great time role playing the story of Peter Pan last week.

Year 1 had an amazing afternoon with the Life Education team last week!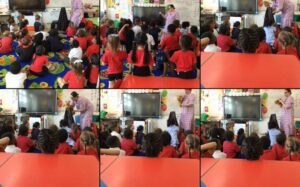 Children in Year 1, 2 and 3 enjoyed creating their gardens for King Charles III as part of our Coronation celebrations.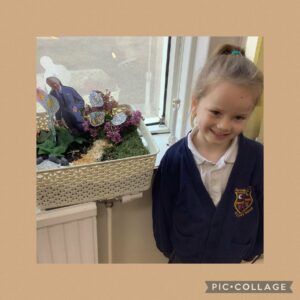 Children who visited year 1 had a great time learning about kindness. We used our oracy skills to discuss what we thought being kind meant and how we can be kind to others. We then used toothpaste to understand that once we say or do something unkind, it is hard to get it back.

Year 1 had a great maths lesson learning all about capacity and volume. We talked about which container had the biggest capacity and whether it was full, empty, half full, nearly empty or nearly full.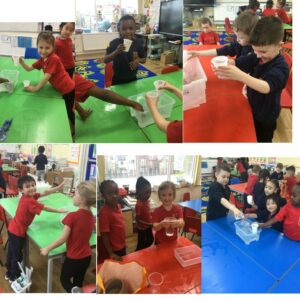 Year one completed a science investigation yesterday to work out which boat could hold the most stones before sinking. We also investigated floating and sinking and found objects that float and sink. #scienceweek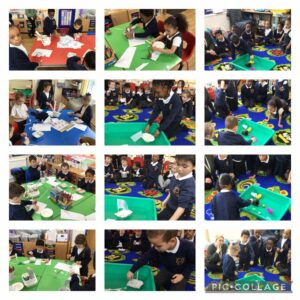 We are loving our science week @ OLSE. Today Year 1 investigated materials that float and sink, designing and testing model boats. Year 3 are on their way to making the longest marble run in school. Super connections!
Year 1 are working hard on their Antarctic diary entries this morning!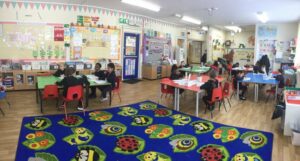 We had an amazing world book day in year 1! We voted for our favourite books, dressed up as book characters, designed book marks and book covers, practised our oracy skills talking about our favourite books and acted out Alice in Wonderland in a dance workshop. #WorldBookDay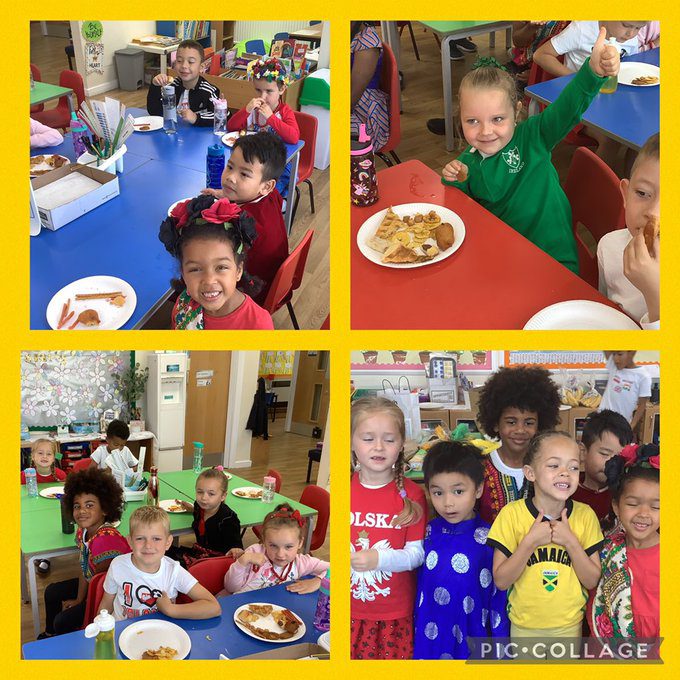 Year 1 had a fantastic Geography workshop this morning all about the Arctic & Antarctic. They thought about how different animals might behave during the changing seasons. They packed a case to explore and thought about what it might be like to travel there by boat. #Geography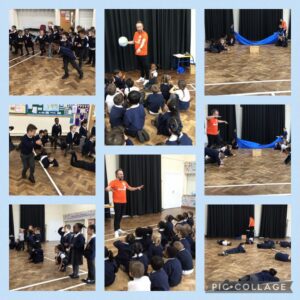 Year 1 working super hard on their dictionary skills.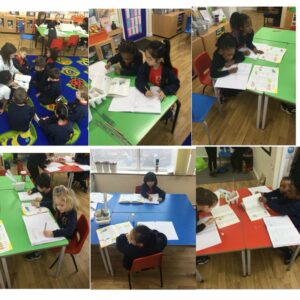 Year 1 have started the year with a bang! working super hard in literacy where we have been learning about alliteration!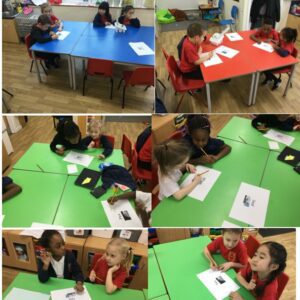 Year 1 had a fantastic time re-enacting a baptism over at church the other day!