Year 4
In PSHE today Year 4 have been discussing all the similarities and differences we have with the people we share the world with.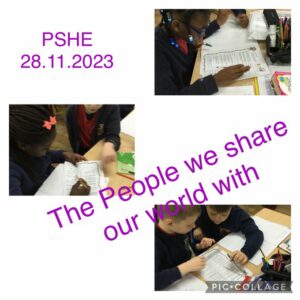 In PSHE today Year 4 have talked about the ways we are all different, recognised the potential consequences of aggressive behaviour and strategies for dealing with someone who is behaving aggressively.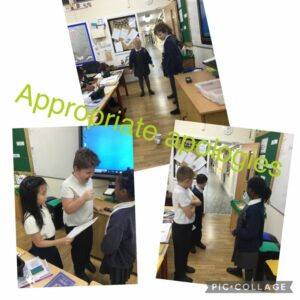 Today year 4 have been learning all about the three states of matter and demonstrating to the class our understanding of the particle arrangement in each.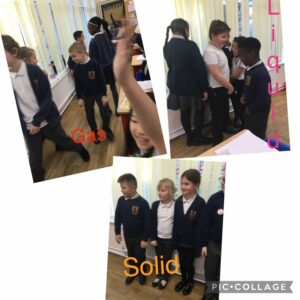 Year 4 have enjoyed making string telephones as part of exploring how sound changes over distance
As part of our painting and mixed media unit of work pupils have moved on to sin tints, shades and different painting techniques to create 3-D images
Year 4 have been using their Oracy skills and building their own word banks as we work towards writing our own Ancient Greek myths
This afternoon we have been learning about pitching Science, using different instruments to help us gain a better understanding
Year 4 have been lining how to shade and tint their paint as part of our current art topic.
In History we are learning about the Ancient Greeks and how their different city states were organised. Today in the style of the Athenians we held our own democratic elections for our class school councillors.
This afternoon as part of ancient Greece year 4 have been using their Oracy skills and working collaboratively to label maps of Greece, the surrounding countries and seas.
This morning Year 4 have been partitioning numbers to 10 000 using different pieces of apparatus when problem solving.
Year 4 have been working hard in Geography in school this afternoon using atlases to name and locate difference cities in the UK.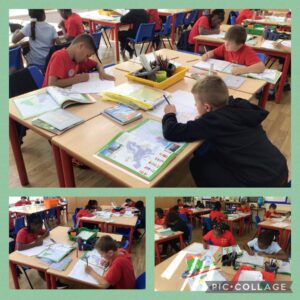 Final day in Hathersage. Breakfast eaten, bags packed and beds stripped. Having a play outside and waxing our boots before we head to the playground.
Dinner time! We had a wonderful time in the cafe and have just enjoyed some hot chocolate. Getting ready for a well earned sleep
Den building! The children worked together to gather resources and construct these fantastic dens. Good enough to sleep in!
Fantastic geography field work taking place in Hathersage today! We used our knowledge of maps and keys to guide the way on our walk. Excellent work !
After our train to Grindleford was cancelled, we decided we would walk to Grindleford instead. So, in total we walked just under 9k. Very proud of the resilience shown by the children throughout
Good morning! Breakfast was delicious and now it's time to get our kit on and head off for our walk from Grindleford
This evening we had a delicious dinner with lasagne, garlic bread, jacket potatoes and salad. Very impressed with everyone trying something new. After that we made our sandwiches for tomorrow and headed out for the bat walk. All in bed ready for another exciting day tomorrow!
Time for our first adventure! Off over the fields for orienteering and stream study. We saw a crayfish! We even had time for a quick duck race. Lucky number two won the race
We arrived at Hathersage safe and sound. Lots of smiles and excited faces! We had our lunch outside and then learnt all about the Peak District and national parks.
Year 4 have enjoyed bringing in their 'backpacks' with things that mean something to them to share with the class.
Year 4 really enjoyed their afternoon @TheBecketSchool  school, trying out some new sports for the first time and getting active
Year 4 led us in the Rosary yesterday. They shared the Luminous Mysteries and helped us to remember Mary in the month of May.
Children in Year 4, 5 and 6 enjoyed creating their gardens to celebrate the Coronation of King Charles III on Saturday.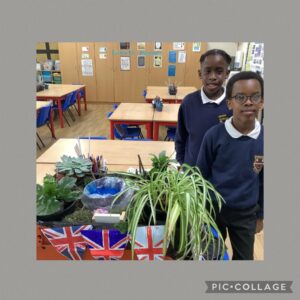 Number 4 was everywhere in Nursery today. We even iced biscuits and only put 4 sweets on each one! What a fun World Maths Day.
Well done to the children in year 4 and 5 who represented school in the athletics tournament yesterday. Bronze in the track events and silver in the field events so overall Silver. Super proud of your hard work and effort.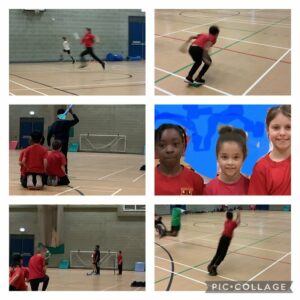 Well done to some children from Year 3 and 4 who represented our school at a football festival. We are all really proud of the way you played together as a team and supported one another.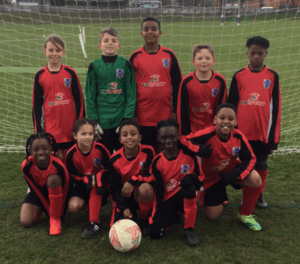 Year 4 have created their own prints with some fantastic results
Happy World Book Day, from Year 4!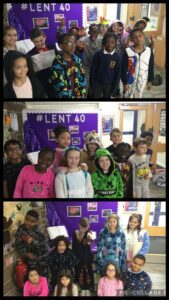 Year 4 all agreed every good good book needs a amazing front cover to match. So we have taken on the roles of illustrators in designing new front covers for our favourite books #WorldBookDay2023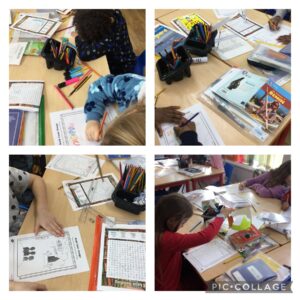 Year 4 have been continuing our life process science topic and looking at the environmental dangers faced within our local environment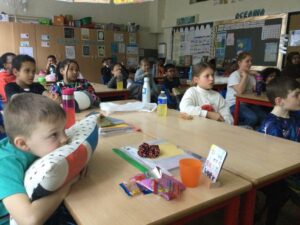 In PSHE today Year 4 have been using their Ora year skills to come up with their top tips to solve conflicts.
Year 4 have been discussing what they would like to talk about this #SaferInternetDay2023 #OLOLSaferInternetDay. We ave used Oracy skills to talk about all the positives and negatives that come come with using the internet. Before deciding individually what to focus on.
Year 4 have enjoyed getting back into choir practise with Mr Treloar this morning and learning about chords.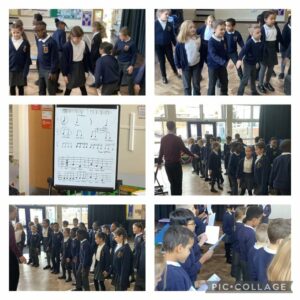 Year 4 have been learning all Australia today as part of our Oceania topic, using an atlas and our map reading skills to help create our own.
We have lots of budding coder's in Year 4, who have been busy using @rodocodogame  to enhance their programming skills.
Year 4 have been learning about the three wise men, using drama to help understand their story before discussing what their gifts meant.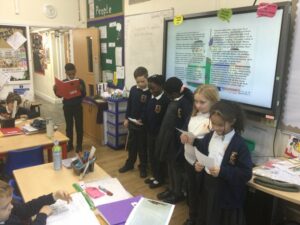 For PSHE today, Year 4 used drama to act out different scenarios when we may feel under pressure before using our Oracy skills to discuss what we can do when we feel under pressure.
Year 4 have enjoyed a festive art lesson today drawing resulting some excellent oil pastel Grinch hands.
Year 4 have been busying applying our learning from ICT (how to use search engines), with PSHE (working as a machine) to create information texts about the Legacy of Ancient Greece.
Year 4 enjoyed their final choir practise today, ahead of our visit to sing at the cathedral. Everyone sang beautifull.
This afternoon year 4 enjoyed a retreat afternoon with Joe our chaplain from @TBSchaplaincy . The focus was encounter.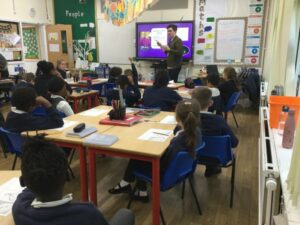 This afternoon Year 4 have enjoyed finding out about the Sefer Torah as part of Judaism week.