Year 6
This week year six have been classifying plants, using similar characteristics. They used the same principles that they used last week when they classified animals.
Year six spent the day learning about 1930s Germany at the Holocaust Centre in Newark. They learnt lots of new things.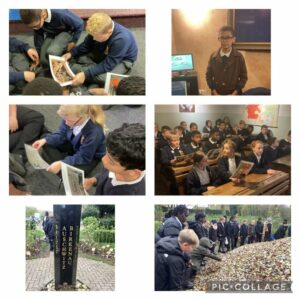 Year six have spent the afternoon grouping and classifying animals according to their characteristics.
Year 6 were joined by the year 5 class for liturgical prayer this week. The theme was vocation and commitment. The children were asked to think about how they could be committed to their calling.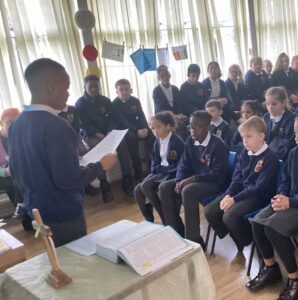 Yesterday we took 3 of our year 6 house captains to the Synod Trust event. What an amazing day we had. We had time to talk, reflect and spend time in silence. The children were an absolute credit to school and their knowledge of scripture shone through.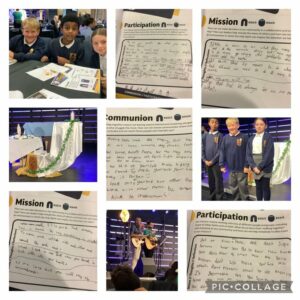 Year 6 spent the afternoon learning about macro photography and creating their own pieces of art.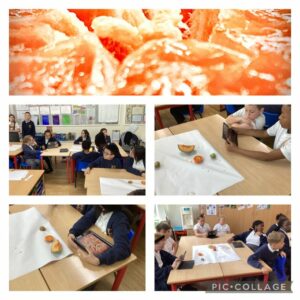 Today we had our first Fair trade tuck shop to raise money for CAFOD. Some of year 6 supported and were a great help.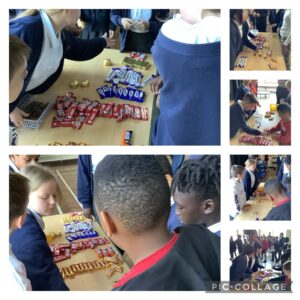 Year six leading year five in our Liturgical Prayer this afternoon.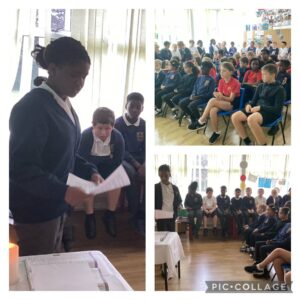 Year six have been investigating Darwin's Finches and adaptations.