Our Governors
Our School Governor Profiles
Gerrard Whittle – Chair of Governors
My name is Gerard Whittle.
I'm a retired Head Teacher having worked in Catholic Education for 38 years.
I am the Chair of this school's Governing Body and also the Governor Representative for Safeguarding.
I am a Nottingham Forest supporter!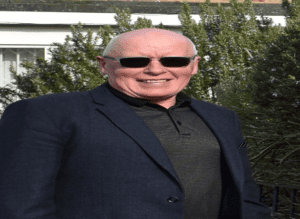 Should you wish to contact me with any concerns/issues regarding school please address a letter to the Chair of Governors C/O Our Lady & St Edwards Catholic Voluntary Academy, Gordon Road, St Anns, Nottingham NG3 2LG.
Claire Jenkins – Vice Chair/Foundation Governor
I have been an active member of Our Lady and St Edward's parish since 2004 and a governor since November 2020. My involvement in parish life includes:  First Communion preparation, mass welcomer, counter, reader and singing with the music group.
I have been a Teaching Assistant for over 20 years, and I have a passion for giving our young people the best education experience possible.
Andrea Haywood-  Foundation Governor
My name is Andrea Haywood and both my children previously attended Our Lady and St Edwards School.  We attend Our Lady & St Edwards Church where I am also on the Finance Committee.  I have been a Foundation Govenor since approximately March 2017 and have recently been asked to be SEND Governor.  Having a child who is on the spectrum hopefully I can help to support the teachers/parents and children in this role.
Ivor Morris –  Foundation Governor
I had been organising and running the children's liturgy since around 2005 and in 2015 I was approached by the then assistant head of the school to join the governing body as a foundation governor and after some deliberation agreed to join for a trial year.
I soon found out during that year what goes into school life as a whole. From that point onwards I felt a passion for and to support the children with not only their education but helping them along the way towards their adult life in whatever way I can through the school activities .
After period of time as a foundation governor, I was asked if I'd take the role of the chair of the governing body which I did starting the new academic year of 2017 completing a 4 year term.
In the past I have been actively engage within the parish life serving on the finance committee for and also 6 years on the parish governing body .
Today I am involved with the music group and the readers and support the parish wherever possible when asked.
On a day to day basis I work with many different types of businesses predominately in the Midlands in sales engineering with the UK transport sector. Sometimes this means being part of a team within those companies and their environment so being personable as well as good communicator are part of my skills set. Hopefully, I am best able to share some of these attributes to the benefit of the school and all its children.
Simon Davies –  Parent Governor
Hello, My name is Simon Davies and I am one of the parent governors at school. Obviously having a child at the school I am passionate about all aspects of the school, from the standards, culture and the wellbeing of each student. I love coming into school on a regular basis to observe and spend time with the children. It gives me the incredible opportunity to see first hand  their progress and how much they enjoy attending the school.